Is it time to upgrade and update your home? Every once in a while, we need to refresh our living space. With spring coming soon, you might be tempted to make some home renovations.
The question is: Will you save some cash and do a DIY home remodel, or are you going to hire a professional?
There are some jobs that you can do on your own, but others are really better left to people who know what they're doing. Do you know how to tell the difference?
We want to help you decide, so you don't run into any expensive mistakes down the line. Keep reading to learn all about when to hire a professional, as well as a few of our favorite DIY home remodeling tips for the easier jobs.
What Jobs Can (or Should) We Do At Home?
There are several quick remodeling projects that any handy homeowner can do on their own. These won't be complete game-changers as far as the look of your house goes, but they can still give you the refreshing new appearance that you're looking for.
Outdoor Jobs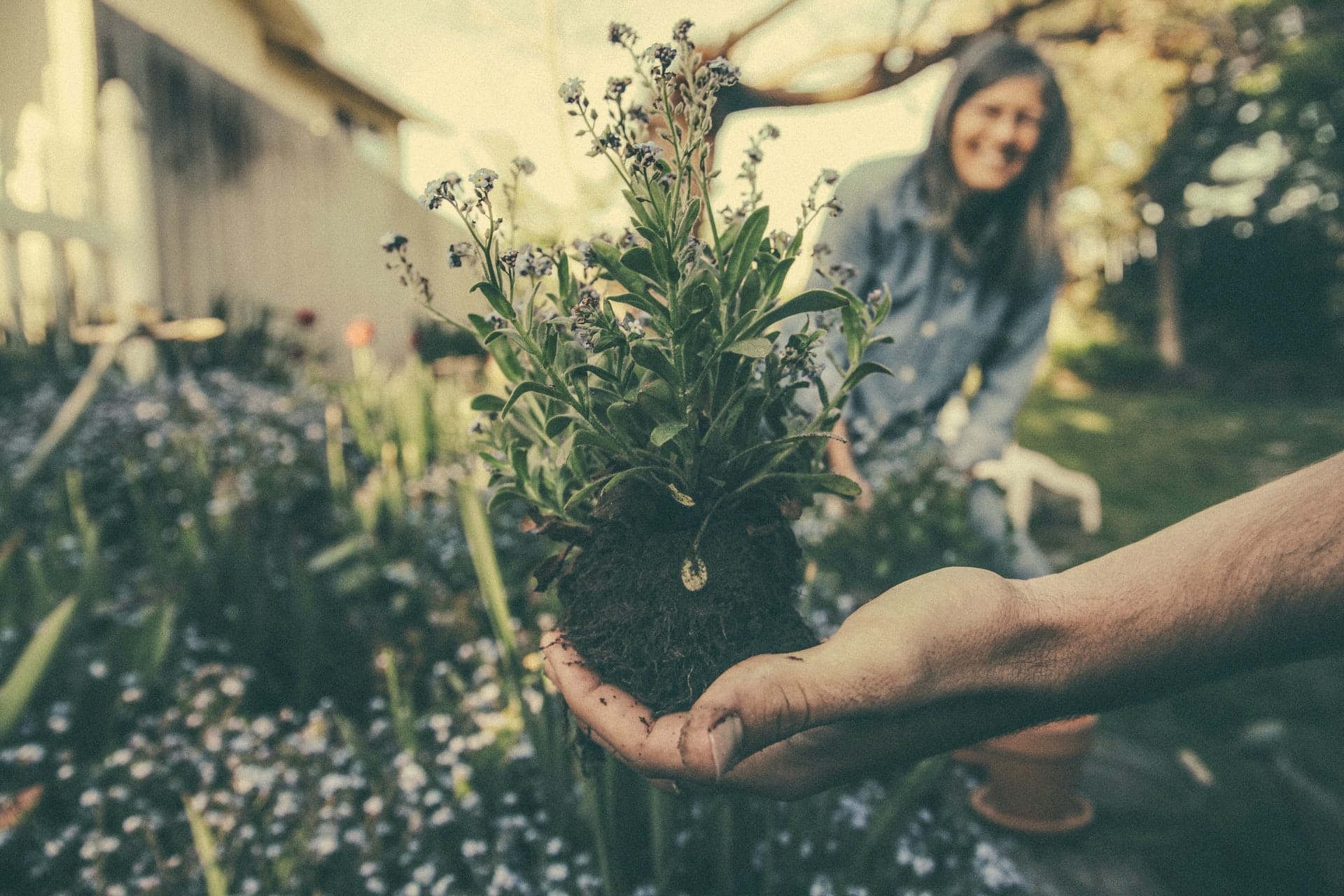 The first of these, and often the most fun, is to reimagine your home's exterior. Whether you plan to sell your home soon, or you just want to impress guests and neighbors, it's critical to maintain your curb appeal. One of the best ways to do that is by refreshing your front yard.
Even some exterior jobs are better left to the pros — like repaving your driveway, for example — but others are easy enough for you to do yourself. You can put down a new pathway that leads to your door or backyard, paint your shutters, add a neat water fixture, even start a new garden (or bring that old, dead one back to life).
Do you want to host awesome parties this summer? No problem. Refresh your outdoor space by introducing new furniture, replacing all of your weeds with fresh grass and flowers, and decorating with soothing pieces like hanging gardens, bird feeders or windchimes.
If you're very handy, you could try and make yourself a new deck — but in that case this article isn't really for you. Definitely leave that fancy new pool you want to the professionals too, but you can still get involved by carefully selecting all the decor and landscaping that will go around your new exterior space.
Indoor Jobs
So what can you do inside? As a gung-ho DIYer, your options may be a bit limited. You can't tear down walls or install new cabinets as a nice weekend project, but you can still do some small modifications that make a big change.
The first is by changing your appliances. Some people might want a professional to help, but with enough willpower and time, you can make it work on your own. The great thing is that most big box stores offer delivery and installation of your new appliance, and they'll even get rid of your old one too. (Usually this involves extra fees.) So you don't have to do all the heavy lifting to feel like you're making a difference.
Maybe your kitchen could benefit from a new stainless steel fridge and matching stove. While these may seem like minor changes, considering you aren't tearing down any walls, they still make a huge difference in the look and feel of your kitchen.
Not ready to install new countertops on your own? You can use contact paper to create a convincing fancy countertop in the meantime. Sure, it's not marble or quartz, but it's much better than old, ragged laminate while you save up for the real thing.
Similar to the countertops, there are also stick-on tiles available for a stylish new backsplash or bathroom. Again, these aren't long-term solutions, but they make a big change to your home's appearance.
You can use them on your bathroom floor and walls to create the appearance of fresh and expensive tiles. They're also perfect for a kitchen backsplash, keeping your walls intact and easy to clean.
Of course, the biggest and easiest way to change your home's interior is… paint! Just about everyone understands how to paint. It's relatively cheap to buy the materials, and you can do it all with one person or a whole family. You can do it in a day, or in a week, or just a few hours adding a tasteful accent wall to make your living space "pop" with color. When you feel the remodeling bug, painting should be the first thing you consider!
When Is It Time to Hire a Professional?
Beyond small fixes and cosmetic updates, it's best to hire someone who knows what they're doing. Unless you're already a professional, it's likely that you don't have the required experience to do everything safely and in the most efficient manner. Sometimes the hassle, safety hazards, and engineering required to make the biggest changes to your home requires tools and training that any regular person just does not possess.
So, there are a few things that you should consider before starting the job on your own. Here are some of the top ones.
Cost and Materials
Many people are under the impression that getting a professional to do a renovation project is too expensive. They're better off saving money and doing it themselves, right?
For most people, this is incorrect. Sometimes, in fact, it's no cheaper to DIY than it is to hire a pro.
Consider everything that you'll need for the remodel that you have in mind. How much will you spend equipment and building supplies? Do you have any of these on hand, or will they all be new purchases?
Furthermore, consider the cost of mistakes. When you do something wrong, you need to buy materials all over again, or live with your subpar handiwork.
While a good remodeler is expensive, the cost evens out when you consider how much goes into the idea that you want to bring to life.
Time
A professional remodeling contractor knows how to work efficiently. While they may spend several days or weeks remodeling your home (depending on the project), they're working faster than you would be able to.
There's always an opportunity cost to how we spend our time, and in some cases the savings and fuzzy feelings from DIY are simply not worth it. Sometimes hiring a pro gets you a better final product, for about the same overall expense, and faster than you could ever hope to do it.
You can't commit to your project unless you have a wide-open schedule (ie. no job or responsibilities). Even those who work from home have time commitments. The remodeling contractor does this as their job, so they have all of the time in their workday to commit to your project.
Especially if you're investing in pricey home improvements, you may not be able to afford taking big chunks of time off work. And if you try to do projects piecemeal on weekends alone, that means that the project will take even longer.
Difficulty
What's the difficulty level of the project you want to do? Now's the time to be honest with yourself.
Again, with simple paint jobs and appliance replacements, you don't need to worry. These are easy and quick.
On the other hand, if you're tearing down walls, making complicated measurements and precise cuts, or using tools that you're unfamiliar with, that's a whole different story. This is likely beyond your skill level, and it's time to call a pro.
Let a professional handle the difficult tasks. You'll thank yourself later!
DIY or Hire a Professional? It Depends
Next time you want to refresh your space, make sure that you take all the variables of DIY and hired help into consideration. Can you afford to do it on your own? Are you experienced enough to face the challenge? Do you have the right tools? Do you have the time to devote to the project?
The answer will vary depending on what you want to do. You'll know when it's time to hire a professional and when it's okay to take things into your own hands.
Of course, the biggest change you can ever make is moving into a new home altogether! Whether you're looking to upgrade, downsize, "right-size," or more, we are here to help. Connect with us to tell us more about your situation, and we can start discussing your options with a no-pressure consultation.