Nestled amidst the rolling hills of San Diego County, Rancho Santa Fe exudes an air of exclusivity and timeless charm. This affluent community, steeped in history and renowned for its commitment to maintaining a rural way of life, is a playground for the elite. Let's explore the world of prestigious homes in Rancho Santa Fe, where luxury knows no bounds. From sprawling estates and equestrian-friendly properties to gated neighborhoods and breathtaking views, we've chosen the best of the best to share so you can discover why Rancho Santa Fe is synonymous with opulence and the epitome of upscale living.
Panoramic Views Blend With Sophisticated Architecture
Step inside a world of unparalleled luxury, where every meticulously crafted detail redefines the concept of a dream home. Nestled on two sprawling acres in the prestigious Covenant of Rancho Santa Fe, this custom contemporary masterpiece unfolds like a storybook. With panoramic views that stretch as far as the eye can see, this is more than a residence; it's an experience.
As you approach the estate, a gated drive leads you to a spacious motor court, setting the stage for the grandeur that awaits. The facade is adorned with radiant limestone, leading to a front courtyard where sunlight dances upon a vivid reflecting pool. It's a captivating prelude to the luxury that lies beyond.
As you step through the 10-foot glass pivot front door, an extraordinary great room that defies expectations welcomes you. Soaring timbered ceilings draw your gaze upward while hand-distressed, wide-plank oak floors beckon you to explore further. A dramatic backlit fireplace is the room's heart, casting a warm glow on the timeless Spanish Colonial aesthetics that blend seamlessly with modern design.
The boundary between indoor and outdoor living vanishes with the pull of a pocket door, creating a fluid transition to the resort-style patio. Here, an outdoor fireplace, grill station, and an awe-inspiring infinity pool await. The world seems to stretch infinitely beyond as you bask in the California sunshine.
This open-concept, single-level floor plan is a canvas for entertainment. The gourmet kitchen is a chef's delight, featuring honed Carrera marble counters, a glass wine cellar, a hidden prep room, and a generous pantry. As you dine, fabulous backlit tray ceilings embellish the decadent primary bedroom, where a wall of windows floods the primary bath with natural light. A private patio off the primary suite is framed by an archway inspired by the renowned architect Irving Gill.
This striking estate incorporates much of the Rancho Santa Fe lifestyle through its secluded and lavish grounds that blend classic Spanish and modern architecture, creating a symphony of timeless elegance.
Prestigious Gated Community Sanctuary
Welcome to a sanctuary of elegance and tranquility in the exclusive gated community of The Groves in Rancho Santa Fe. Set upon an elevated parcel of 2.23 acres, this single-level estate is a masterpiece of architectural design, boasting breathtaking panoramic views of majestic mountains, rolling valleys, and picturesque countryside.
Step inside, and this meticulously reimagined residence's grandeur unfolds before you. Every detail has been considered, and every space is masterfully designed for everyday living and grand-scale entertaining. 
As you enter, natural light pours through large windows, French doors, and skylights, illuminating the interior with a warm and inviting ambiance. 
The living and dining rooms beckon with walls of windows and doors, providing the perfect backdrop for hosting large formal gatherings. The kitchen, a chef's dream, was awarded the prestigious HGTV Fresh Faces Design 2015 Kitchen and Dining accolade. It exudes an airy and bright atmosphere, featuring numerous windows, an informal dining area, custom cabinetry, Carrara marble countertops, and a spacious center island adorned with leathered granite. Equipped with top-of-the-line appliances, it's a culinary haven. Adjacent, the family room welcomes you with its generous size and a curved wall of windows, seamlessly connecting to the multi-level backyard.
The main house boasts five well-appointed bedrooms, including the luxurious primary suite. Here, you'll find a cozy fireplace, a spa-like bath complete with regular and steam showers, and expansive custom-appointed dressing rooms. 
Inspired by posh and luxurious resorts, this home's outdoor spaces offer many options for relaxation and entertainment. A chic cabana transformed into a lounge features a dining area, a sitting space with a fireplace, a game area, and a bath. Tall sliding glass doors effortlessly open to connect the indoors and outdoors, where privacy and serenity abound. The outdoor oasis includes a turquoise blue swimming pool, an inviting spa, a gourmet outdoor kitchen with bar seating beneath a shaded pergola, a ping pong table, a fire pit, a putting green, and meticulously landscaped gardens.
This magical property offers a serene retreat that feels like a luxurious getaway. Plus, the community boasts tennis courts, providing even more options for active living. We chose this home to share because it encompasses so much of the lifestyle in Rancho Santa Fe, including luxurious spaces for entertaining, seclusion, panoramic views, and a gated community with posh amenities.
Equestrian Opulence in Rancho Santa Fe
So far, we have taken you on a luxury journey of Rancho Santa Fe estates that are breathtaking. Still, we must explore one of the many opulent and functional equestrian properties this community is well-known for. 
Prepare to embark on a visual journey through a world of extraordinary luxury in Rancho Santa Fe. Spanning over an astonishing 77 acres of pristine land, this exclusive estate is a testament to opulence, offering many facilities and endless possibilities.
Designed by the renowned architect Marc Appleton, this exquisite luxury horse farm is a tribute to the equestrian lifestyle. It welcomes you with an ambiance of spaciousness and airiness, creating an intimate connection between nature and elegant living spaces. Formal rooms stand ready for grand and sophisticated entertaining, while every corner of this estate exudes an unparalleled sense of luxury.
The principal residence, a masterpiece, boasts six bedrooms and seven bathrooms, sprawling gracefully over 15,000 square feet. It's a testament to meticulous design and craftsmanship.
This property is a dream come true for those who embrace the equestrian lifestyle. State-of-the-art barns, including a magnificent 27-stall main barn and an intimate eight-stall family barn, provide the perfect haven for your beloved horses. The equestrian facilities here are truly world-class.
With three sprawling sand arenas, vast expanses of green pastures, two hot walkers, a six-horse walker, and a grand prix field, every aspect of riding, training, and horse care has been thoughtfully considered and impeccably executed. Private riding trails meander through the estate, inviting you to explore its natural beauty on horseback.
A 15-acre bass-filled lake graces the landscape, a shimmering centerpiece that enhances the estate's allure. The property also hosts a six-unit apartment building and two detached guest houses, ensuring guests experience the same level of luxury and comfort as the owner.
Recreational opportunities abound a private tennis court, a refreshing 25-foot lap pool, and the extraordinary "Recreation Pavilion" featuring a two-lane bowling alley. This estate is a paradise for both relaxation and recreation.
Located just minutes from the beach, popular restaurants, the Del Mar Racetrack, and the prestigious Rancho Santa Fe Golf Club, this community is celebrated for its natural beauty, privacy, and exceptional amenities. Here, you can savor the perfect climate of sunny Southern California and indulge in outdoor activities like tennis, fishing, and horseback riding – a true Rancho Santa Fe lifestyle is born. 
In the heart of Rancho Santa Fe, where panoramic views stretch as far as the eye can see, equestrian dreams come true, and where luxurious living meets natural beauty, we've explored three remarkable properties that redefine luxury. Each one tells a unique story of elegant design, grandeur, and the promise of a lifestyle that's second to none. Rancho Santa Fe is not just a place to reside; it's a destination where dreams find their home. As you've joined us on this tour of exquisite estates, we invite you to imagine the possibilities, envision your own story, and discover the unparalleled charm of Rancho Santa Fe. Whether you're drawn to the serene countryside, the vibrant equestrian culture, or the allure of luxury living, Rancho Santa Fe welcomes you with open arms. It's a world where dreams become reality, and every day feels like a masterpiece.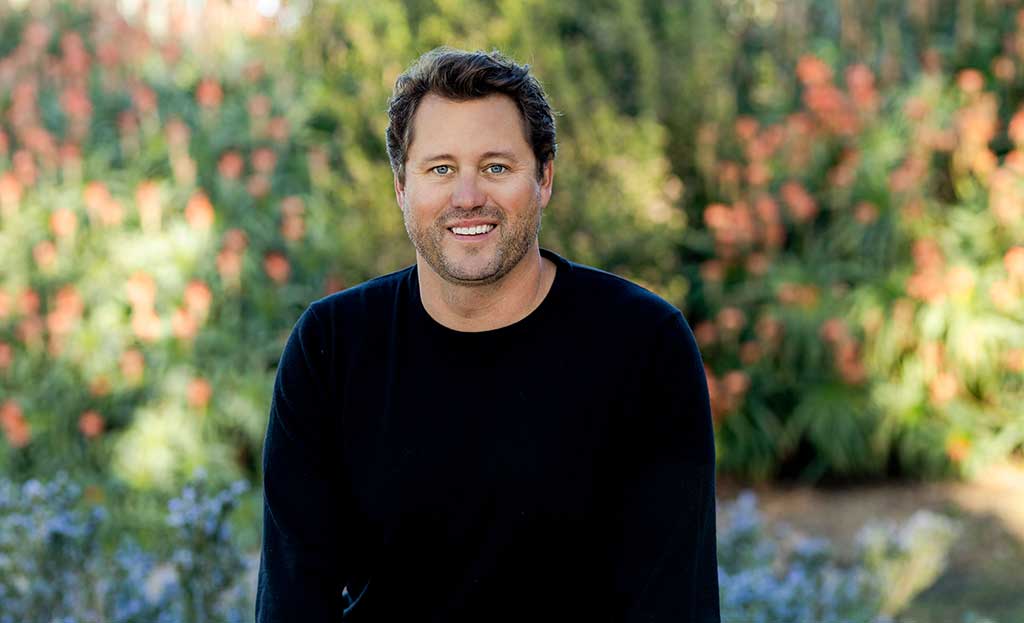 For the past decade Pete Caspersen has perfected his team approach to selling real estate in San Diego and North County. Specializing in residential, luxury, oceanfront, and investment properties, the Caspersen Group is renowned for their attentive service, leading-edge strategy and marketing, and no-nonsense style. Whether you're making a move or hunting for your dream home, Pete Caspersen is dedicated to making your process easygoing, stress-free and successful.