Back when the city was young, Del Mar was the top retreat for early-Hollywood's stars. With its pristine beaches, peaceful ambiance, and award-winning food, it was the perfect place to get away from it all. Over the years, not much has changed! It's still one of the best places to live and have fun. Here are the top five outdoor activities to do in Del Mar.
Naturally, when you head to a beach town, you'll want to head to the beach! Del Mar is full of pristine beaches that attract visitors from all over the country — and beyond.
The main beach in Del Mar is the Del Mar City Beach. It starts at the lagoon entrance to the San Dieguito River and runs all the way south to Powerhouse Park. All the area in between is filled with sandy white shores prime for rest and relaxation under the sun.
If you prefer to hit the beach with your furry friend, Del Mar North Beach is known locally as "Dog Beach." Bring your best buddy to enjoy the California sunshine, swim in the ocean, or play fetch in the sand.
There's more to "catch" at the beach besides some rays. Del Mar is one of the best surf locations in San Diego!
Although you'll see surfers at almost every beach in Del Mar, locals know to head to the beaches at 11th Street and 15th Street. That's where you'll find the most consistent surf with tides below four feet.
Don't know how to surf? That's okay! There's no better place to learn. Here are some of the top surf schools in Del Mar:
· Del Mar Surf School
· Del Mar Surf Camp
· Progressive Surf Academy
With a couple of lessons, you'll be riding the waves in no time.
Aside from the beaches, Del Mar has become known for the hot air balloons that constantly float above the city. For a truly unique Southern California experience, check out the city from above in a gentle hot-air balloon ride.
Whether you want to hover above the pristine beaches for a daytime expedition or enjoy the breathtaking views during a sunset cruise, taking a hot air balloon ride is a genuine Del Mar outdoor activity you definitely won't want to miss.
Del Mar is also home to one of the country's largest horse racetracks. The Del Mar Racetrack holds an impressive 50,000 spectators and hosts dozens of races throughout the season.
If you're not a fan of horse racing, the racetrack also hosts a Friday concert series on the Seaside Stage between July and September. There are also plenty of games, rides, and activities for the younger crowd to enjoy.
The Del Mar Racetrack is also part of the Del Mar Fairgrounds. The San Diego County Fair hits the Del Mar Fairgrounds every summer from early June until the 4th of July weekend. And even if you're not in town for the summer, the fairgrounds host plenty of events all year long. Check out the Del Mar Fairgrounds website for more event information.
5. Play. Few Round of Golf
Want to play a few rounds while overlooking amazing coastal cliffs and the ocean beyond? The Torrey Pines Golf Course in Del Mar is one of the top municipal golf courses in the entire country! It features 36-holes of pro-level fun for anyone to enjoy.
Although it's technically a municipal course, pros including Tiger Woods and Phil Mickelson often play here to improve their game (and enjoy the sights, of course). It's also the location for the Farmers Insurance Open!
When you finish your round of golf, check out The Lodge at Torrey Pines' AR Valentien for some world-class dining, or head to some of the incredible eateries nearby. Either way, you can't go wrong!
If you want to enjoy some Southern California fun in the sun, there's no better place than Del Mar. Between the pristine beaches, amazing hot air balloon rides, and world-class golf, Del Mar has an outdoor activity that'll fit any desire.
Want to make your stay last a bit longer? If you're interested in becoming a Del Mar local, contact the experts at Caspersen Group. We'd love to answer your questions and help you find the home of your dreams.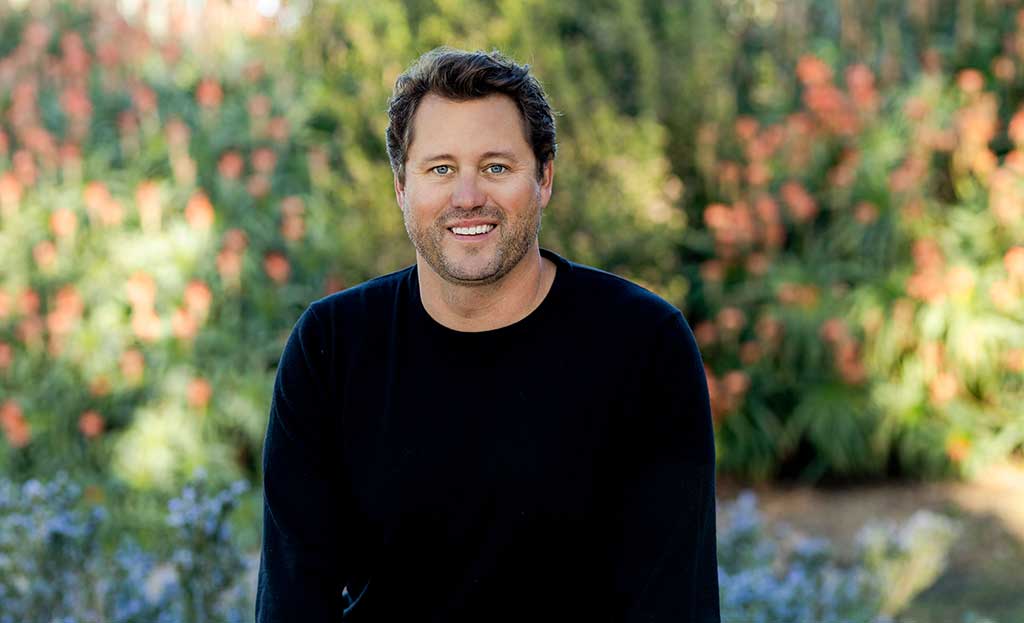 For the past decade Pete Caspersen has perfected his team approach to selling real estate in San Diego and North County. Specializing in residential, luxury, oceanfront, and investment properties, the Caspersen Group is renowned for their attentive service, leading-edge strategy and marketing, and no-nonsense style. Whether you're making a move or hunting for your dream home, Pete Caspersen is dedicated to making your process easygoing, stress-free and successful.