[PREVIEW]
Hi Friends & Neighbors,
Staying put for so long is kind of like staring into a mirror. You spot a new wrinkle here, a new blemish there. With less to do out-and-about this past year, our home lives have been under the microscope — and we're noticing the flaws in our living arrangements.
If your current home is less than ideal — maybe you want an outdoor kitchen, a home office, a pool? — you have options. There's renovation, or buying a new home, or buying a new home. But no matter which route you take, there's one big obstacle: Supply.
For renovations and new homes (new construction), supply of building materials is tight. The NAHB reports that 96% of builders are experiencing shortages or delays in obtaining the stock their jobs require. And if you can get it, it's expensive: lumber prices are up 169% since last April.
Supply of existing homes is sparse too. Across San Diego County, just 1.0 month of listing supply was available as of January. Many listings were pulled off-market for the holidays, and we expect to see many more hit the market in the coming weeks. But if trends continue, those too will be snatched up fast.
Whatever your real estate goals may be, there's a lot of opportunity if you act decisively and strategically. If you want to buy, your money goes far with today's low mortgage rates — but you need great representation to quickly place a winning offer. If you want to sell, your property is in high demand — but you need a great team to make the most of your investment.
It's our pleasure to guide you through this exciting real estate landscape. Let us know your plans and goals, and we'll help you make them happen!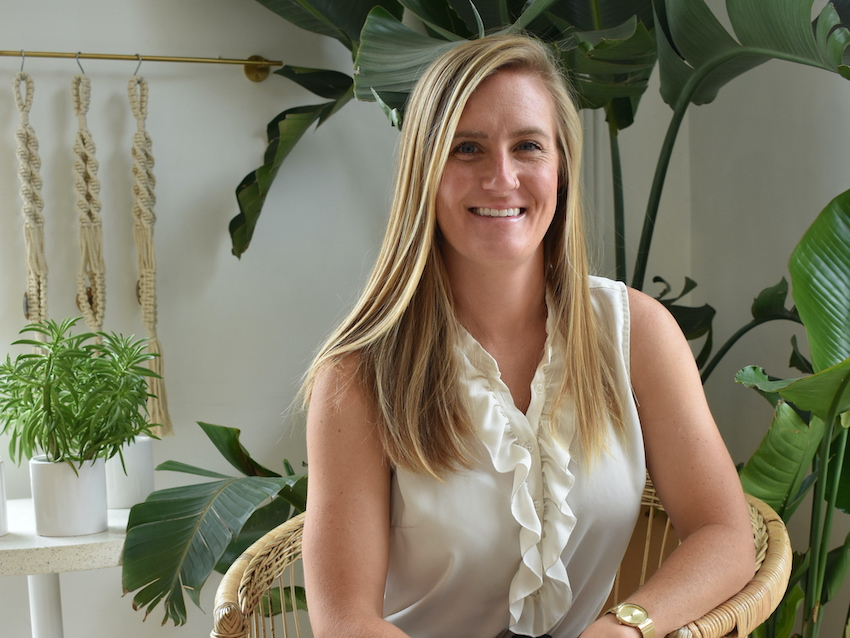 Please give a warm welcome to the newest member of the Caspersen Brothers & Associates team, Rachel Gerdin!
In real estate and her personal life, Rachel excels in tackling challenges and works relentlessly to find results. As an ex-professional soccer player, Rachel is no stranger to competition. Today's real estate landscape is fast-paced and high-stakes, a perfect fit for her energetic and personalized approach. Rachel is a trusted advocate for her clients, expertly helping them navigate the market, and carefully guiding them through each step of the real estate process.
Rachel grew up traveling the world as the daughter of an Army helicopter pilot. She has a deep understanding of the pressures of relocating and starting fresh in a new place, as well as the goals and needs of her clients. She is aggressive in protecting her clients' investment, negotiating fiercely on their behalf to reach the best price and provisions.
When Rachel is not helping clients, she loves to travel and stay active by skiing, cycling, golfing and anything to do with the water — making the most of the beautiful North County coastal setting.
We are excited to have her on board and know she will make a great addition to the team!
What to Expect From the Housing Market in 2021
Extended time at home is shaping how people live every day, as well as what they want from their home and where they want to live well beyond this current season.
In 2021, here are a few trends shaping up for the housing market:
Interest rates are expected to remain low but increase gradually.
Average home prices will rise.
Home inventory will remain low, despite plenty of new construction.
Here's what experts are predicting for buyers, sellers, renters, and new construction in 2021.
Enjoy the last week of

San Diego Museum Month

by e

ngaging in virtual activities and behind-the-scene special tours of our San Diego museums. 

Learn about the story of San Diego told through museums, gardens, zoos/aquariums, historic sites, and more.

The full list of details can be found here.

 
Seven Star Coastal Hikes

Coastal San Diego County is home to some of the most beautiful landscapes in Southern California. See if you can check off all of these seven hikes selected as the best of the San Diego Coast.

Check out the complete list

here

.
11 Common Kitchen Design Mistakes to Avoid, 
According to Top Designers
As kitchens become more integrated into our homes and our daily routines, your cook space should reflect your personal style, whether you prefer all-white kitchens, kitchens with color, modern kitchens, or even a small kitchen.
Veranda asked designers and architects from around the country to share the biggest kitchen design mistakes to avoid. These tips will help you explore your personal design aesthetic in the kitchen as well as the smallest accents are to your liking.
2021 Colors of The Year

 

Pantone is the latest to reveal its prediction for the 2021 color of the year. See which shades you can expect to see in the coming year from some of the biggest names in paint.
| | |
| --- | --- |
| | HGTV's Take on The Biggest Home Design Trends for 2021 |